Camplyf Fyr Pits BBQ
Camplyf Fyr Pit And BBQ Compact Australian Made And Tested
Fire Pits are not all the same and you'll soon learn that the poorly made using inferior materials soon buckle and twist with the heat. Not so The Camplyf.
This Innovative Australian Made Fire Pit and BBQ has got it all for those who are looking for a high quality easy to carry and store camp fire pit and BBQ that can be fully assembled in only a few minutes and requires no tools or fasteners.
The cleavely designed pieces all interlock together building a strong and safe means of having both a warming camp fire and a large grill and plate to cook up a feast on. Made from 3mm Australian Mild Steel, the cooking surface is a good sized 4mm Stainless Steel Grill Plate. The Grill Plate also interlocks with the Fire Pit and still allows you to stoke the flames and add more timber below.
Available in two sizes and named after true Australian Icons, The Joey and Wallaby. I just want one!!
---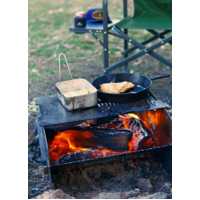 or 4 payments of $71.25 with

Info
Not yet rated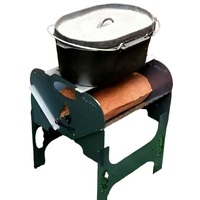 or 4 payments of $71.25 with

Info
Not yet rated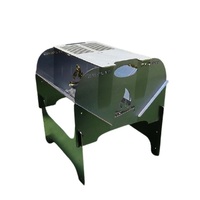 or 4 payments of $93.75 with

Info
Not yet rated