COVID-19 Information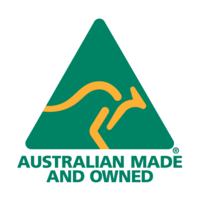 COVID-19 Dispatch and Delivery Update
To our valued clients,
Thanks to our 100% Aussie made materials and Queensland manufacturing it's possible for us to continue production at No Bull Accessories without compromise on quality. Currently we are practicing safe staff distancing and being unable to easily move our heavy manufacturing equipment this can and does result in longer production times and delays in dispatch. Rest assured we're doing everything possible to keep our team and you safe and following all recommendations as they come. Your support means everything to us, and helps us protect our staff's employment and allows us to continue to support a number of other Aussie Businesses just like ours. Currently all products are being made to order as demand outstrips stock and this has meant longer delivery times and some inconvenience for which we apologise. Thank you for your purchases and your patience, we will have them with you as quickly as possible. Tracking details can be found in your account as soon as your items are dispatched and you will receive an email confirming dispatch and tracking details.
Thank you for your patience during these difficult times.
Stay safe and support Australian Made!