Mitsubishi Loop And Plush Pile Moulded Carpets
To assist you to find your Vehicle Products Easier You Can Simply Type Your Vehicle Make And Model Into The Single Search Bar At The Top Of This Page Example: Mitsubishi Lancer.
You Can Also Click The Link On The Left Side Of This Page Under Categories To Create The Full List Of Carpets Available For Mitsubishi Vehicles.
If You Are Looking For More Detailed Information You Can Use The Part Finder Drop Down Boxes To Find Your Car Commercial Or 4WD By Make Model And Year. Once You Have Selected The Make And Model The Year Of The Vehicle Is Automatically Populated For You In The Drop Down Area. To Further Assist With Accurate Vehicle Identification We Have Included A Photo Of The Vehicle In Each Product.
PLEASE NOTE THE FOLLOWING:
Replacement loop pile carpets are moulded to the shape of the floor for your Car, Commercial or 4WD.
*Please note no holes are cut for gears or seats
*Important Information:
No holes are cut for gears or seats

Colours whilst close are representative only, samples sent upon request

All Ute's & Panel Vans require a front and rear to cover the cabin area.

All "Front's" cover from the firewall to just past where the front seats bolt in.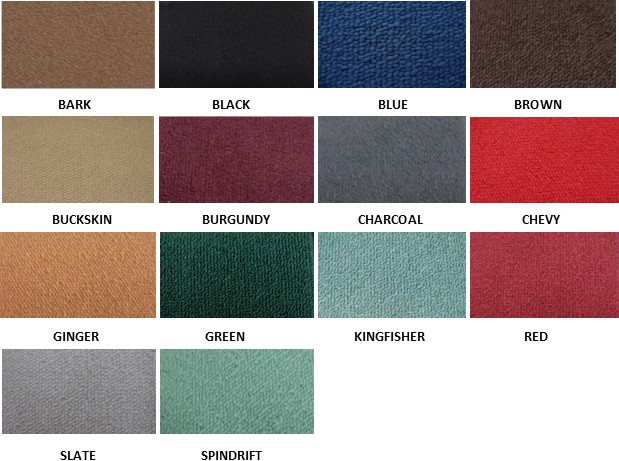 Photos are for a guide only colours can vary slightly across different devices when viewing. If you are not sure contact us here https://www.nobullaccessories.com.au/form/contact-us/
---