No Bull Accessories Displays The Power Grabba Range Of Lithium Batteries And Accessories Perth 4WD and Adventure Show
Date Posted:1 July 2021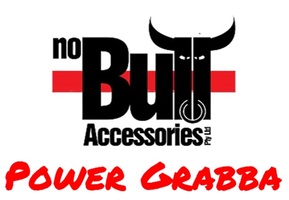 PERTH 4WD AND ADVENTURE SHOW 5-7 NOVEMBER 2021
POWER GRABBA LITHIUM - PREMIUM OFF GRID POWER
WITHOUT THE PREMIUM PRICE
The Perth 4WD and Adventure show was an epic event for the No Bull Accessory Team. With the full range of Power Grabba Lithium Batteries, DC-DC Chargers, Solar Blankets, Battery Boxes and inverters on display sales orders were running hot over the three days.
The most popular Batteries were the 100Ah and 120Ah as it was revealed that these batteries were indeed suitable to be used under bonnet in a dual battery set up.
Caravan buyers were also keen to upgrade their vans to Lithium. The popular choice were the 150Ah Lithium and the amazing battery box built to house two of the Power Grabba 150Ah Lithium Batteries. This battery box being a nice fit under the bed in most vans. Coupled to the Power Grabba 3000 Watt Pure Sine Wave inverter this price buster package offered Premium Off Grid Power without the premium price. All backed by our Australia Wide Three Year Warranty.
The Power Grabba Range of Jump Starters and Portable Power Packs were a big hit amoung show buyers and now stocks are limited.
From July 2021
Today marks a milestone for the Products Team at No Bull Accessories with the initial release of the new Brand, Power Grabba. Sitting in the Grabba Brands like Sand Grabba and Sun Grabba the Power Grabba brand offers a whole new range of Lithium Batteries, DC-DC Chargers in both 20Amp and 40Amp both with built in MPPT Solar Regulators, Battery Power Boxes and many new products in final development and due for release in the next four weeks.
Developed and Designed in Australia to suit the harsh Australian Outdoors, this range of Lithium Batteries ranges across 100Ah, 120Ah, 150Ah and 200Amp and meet the two most important requirements of those wanting to enjoy off grid living in a Caravan, Motorhome, Camper Trailer, RV or simply out of your 4wd, Power and weight. The Power Grabba Lithium Battery tackles both with ease with the 100Ah coming in at 11.5kg and the massive 200Ah at a remarkable 22.5kg, spareing no punch in the power and performance department.
With the ability to match your requirements from a simple portable Power Box right up to the most extreme power set up in your off road vehicle. The range of Power Grabba Inverters will follow with sizes in 2000W, 3000W, 4000W and 5000W all Pure Sine Wave with multiple power outlets.
Priced to open the eyes that it is now possible to buy Quality Battery Gear with a Full Three Year Australia Wide Replacement Warranty and a 100% Money Back Guarantee from an Australian Owned and Operated Business. If you do happen to experience an issue with one of our products our promise is that we will never ask you to jump through hoops to sort out a warranty claim, never.
After twenty plus years producing our now famous Sandgrabba 4WD moulded floor mats and our Sungrabba range of Dash Mats both 100% Australian Made in our Brisbane Qld Factory we understand that the sale is never really finished and our Team is there to give their best before, during and most importantly, after the sale.
If your in the market for an affordable solution to your Off Grid Power needs, be it in your Caravan, Motorhome, Camper Van, Pop Top or 4WD check out Power Grabba it could cost you serious dollars if you don't!!! To check them out just click on a photo.
I'M POWERED BY POWER GRABBA LITHIUM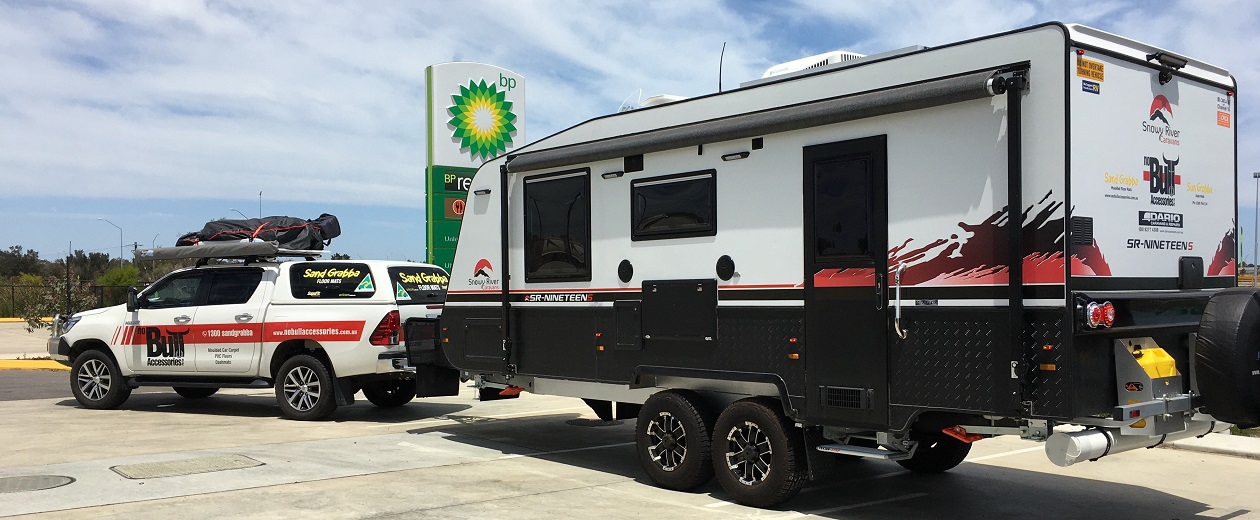 PREMIUM OFF GRID POWER WITHOUT THE PREMIUM PRICE
---
Leave a comment